Staff
Dr Lewis Turner
I am the Chief Executive. My background and interests are in equality and inclusion, criminal justice, education and health inequalities. I also have particular expertise in trans issues and deliver our trans training package. I was a member of the Government LGBT Advisory Panel from 2019-2021. I am proud to lead a fabulous team of staff and volunteers!
John Miller
Hello, I'm John, I am the Monitoring & Communications  Officer. I deal with information and support enquiries as well as communications and administering the Quality Mark.  My background includes working with LGBT young people and working on LGBT health and community development, and I have an interest in the LGBT sports sector. 
Beth Meadows 
Hi! I'm  Beth, the Support Worker! I'm here to help engage people with our services and offer support to the LGBT+ community through this difficult lockdown. If anyone would like to contact me, please do! My email is bethm@lancslgbt.org.uk and mobile is 07553026464.

Andrew Ridal
I'm Andrew. I am the new Business Development Officer. I'll be leading on an exciting new project involving a review of the Lancashire LGBT Quality Mark scheme.
Trustees
Ian Ashton (Chair)
I became a Trustee because I value difference and feel that there is still a need to raise awareness and improve the lives of our LGB&T Community.
Stuart Rutlidge (Secretary)
I am proud to have been a part of Lancashire LGBT for a number of years, to see it grow to what it has become today, in the knowledge that the services and support it provides has had a positive impact on people's lives and look forward to continue my involvement in the future.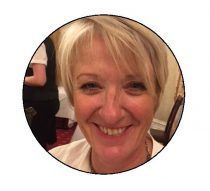 Sue Capstick
I am delighted to become a Trustee for Lancashire LGBT. It is vital that the voice of people from LGB+T communities are heard and Lancashire LGBT can influence policy in real ways which improves the lives people live.
Neil Darby
I am proud to be a trustee of Lancashire LGBT to support the important work done to help LGBT+ people across Lancashire. Our communities are stronger for their diversity and Lancashire LGBT does excellent work to support people and organisations to promote an LGBT+ friendly environment.
Alex Cullingford (Treasurer)
Barbara Cumberland