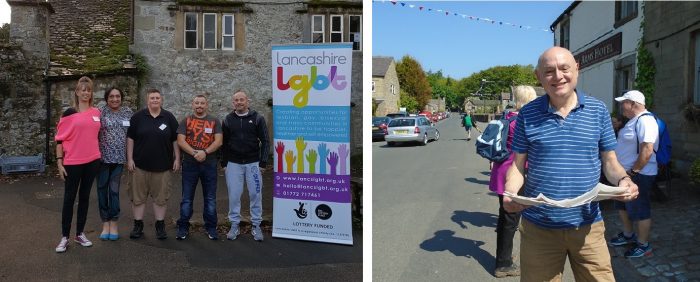 Lancashire LGBT and Volunteering
Volunteering can be a great way to learn new skills, gain new experiences, make new contacts and friends, and support your local LGB&T community.
If you are looking to set up a social group or activity group for lesbian, gay, bisexual and/or trans people in your area, for example a running group, a book group, or a women's friendship group, we may be able to provide you with the support, training and development that you need to do it.
So if you are looking to give some time to supporting your local LGB&T community, please do get in touch for an informal chat!
Volunteering Opportunities
We currently have a number of trans people who have been trained to provide a telephone befriending service for some users of our Trans Support Service. We hope to be able to run the training again at some point, so if you're interested just let us know.
We're also looking currently for potiental befrienders from the Black & Minority Ethic (BME) communities. Again, let us know if you think the fit the bill.
In the meantime, if you have any questions about volunteering with us, please feel free to get in touch with us for an informal chat!