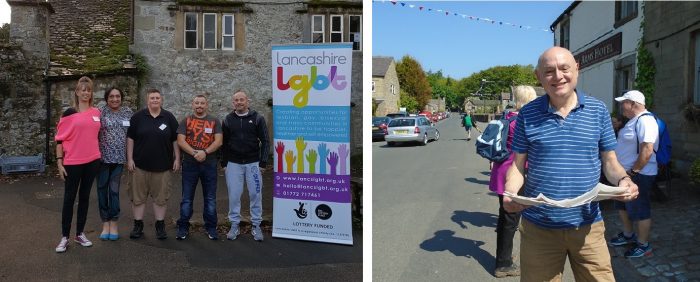 Lancashire LGBT and Volunteering
Volunteering can be a great way to learn new skills, gain new experiences, make new contacts and friends, and support your local LGBT community.
If you are looking to set up a social group or activity group for lesbian, gay, bisexual and/or trans people in your area, for example a running group, a book group, or a women's friendship group, we may be able to provide you with the support, training and development that you need to do it.
We currently have some fantastic longstanding volunteers who support different aspects of our work.
So if you are looking to give some time to supporting your local LGBT community, please do get in touch for an informal chat! Email us at hello@lancslgbt.org.uk or telephone us on 07788 295521.