Lancashire LGBT Quality Mark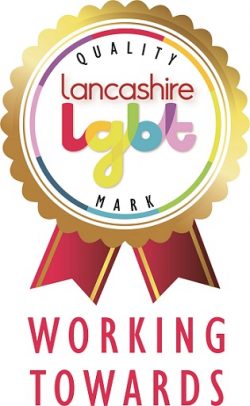 The Lancashire LGBT Quality Mark is our quality assurance programme for service providers. First introduced in 2015, the Quality Mark was developed as an updated version of the former Navajo LGBT Charter Mark. The Quality Mark programme provides organisations and service providers with self-assessment audit tools to help measure how well the needs of lesbian, gay, bisexual and trans service users, volunteers and staff are being met. Using the results of the audit, organisations can work with us to develop and implement bespoke action plans to improve service provision for LGBT people accessing the organisation.
For further information about how your organisation can achieve the Lancashire LGBT Quality Mark, please click here.
LGBT Awareness and Trans Awareness Training:
We regularly deliver tailored LGBT awareness or Trans awareness training to a range of organisations. We have trained over 1,172 people from over 47 different organisations. Our Trans Awareness training package is CPD accredited. For more information, please see Training Packages.
Research Projects:
We have undertaken various pieces of research into the needs of LGBT people in Lancashire for a range of organisations including Healthwatch Blackburn with Darwen, Active Lancashire, and NHS Fylde & Wyre Clinical Commissioning Group. For more information, please see Research & Consultancy.
Completed Projects:
LGBT+ Futures Fund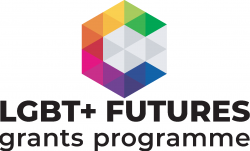 We were awarded a sustainability grant of £9,899 to enable work on organisational strategy and implementation over 12 months.
The extra capacity from this grant helped  us build relationships locally with key people in NHS organisations and Public Health  to influence and ensure inclusion of LGBT people in future strategies. We were also able to develop a new business plan and greatly to improve the diversity of our income sources.
Lancashire County Council Central Gateway Grant: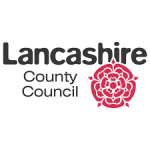 Running over two years from 2016-2018, this project's aim was to promote our Quality Mark scheme with Voluntary Community and Faith Sector organisations. This involved an audit of the organisations' policies, practices and procedures focusing on the needs of LGBT people  as service users and employees.  Not knowing whether an organisation is LGBT welcoming is a key barrier to LGBT people accessing services or being their true selves at work.
By the end of the project, 20 organisations had achieved the full Quality Mark,  four more had gained 'Working Towards' status and others were still undergoing assessment.
With Out Barriers: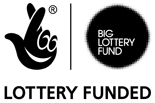 Funded by Big Lottery Reaching Communities from 2015-2018, With Out Barriers built on the previous successes of the Isaac Hitchen Project and aimed to further reduce social isolation and improve the mental health and wellbeing of LGBT people in Lancashire.
The core activities of the project included:
• Signposting over 400 people to various LGBT social and support groups in Lancashire.
• Seeing almost 1500 people attend support groups, activity groups, LGBT History Month and other community events.
Developing a programme of specialist support for trans people and people undergoing transition in Lancashire, including practical workshops, annual residential weekends, access to counselling, telephone befriending and a dedicated information and support helpline.
• Ensuring that LGBT people in Lancashire have a stronger community voice by running a series of consultations on issues that affected them – with a total of 965 responses.
• Working with a total of 41 service providers in Lancashire to improve their awareness of LGBT people and adapt their services to become more LGBT-inclusive.
Stonewall School Champions: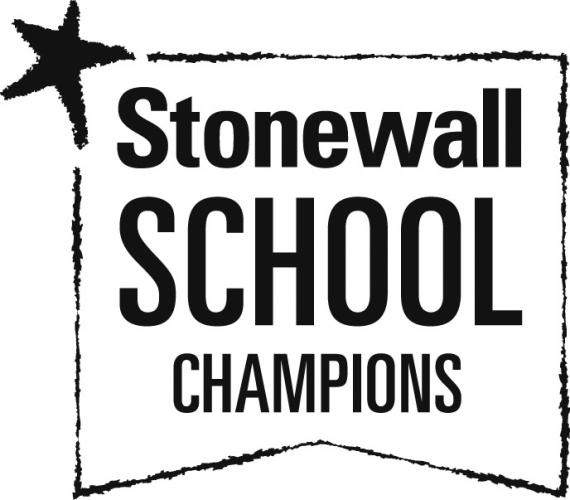 In 2015, Lancashire LGBT became a Stonewall School Champions training partner. Funded by Government Equalities Office and Department for Education, the Stonewall School Champions programme provides Train the Trainer courses to headteachers, teachers and pastoral staff in primary and secondary schools. The training gives schools the knowledge, confidence and tools to train their staff to recognise and tackle homophobic, biphobic and transphobic bullying in educational settings and helps to create healthier and safer school environments for young people who may be questioning their sexual orientation or gender identity.
Isaac Hitchen Project: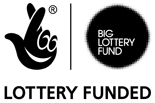 Funded by Big Lottery Reaching Communities between 2012 and 2015, the Isaac Hitchen Project was developed as a response to an extensive piece of consultation with LGBT people in Lancashire. Amongst other things, this research found that a significant proportion of LGBT people in Lancashire were experiencing social isolation and mental health and wellbeing issues and that the specific needs of LGBT people were not being sufficiently met by service providers.
Key activities of the Isaac Hitchen Project included:
• Developing an information and support helpline service that was accessed by 446 people over the course of the project
• Developing and supporting 27 social support, peer support and cultural activity groups for LGBT people across Lancashire
• Encouraging and supporting LGBT people to volunteer within their local communities
• Providing 300 free specialist counselling sessions for LGBT people in Lancashire
• Training 778 professionals from 40 different services across the county in LGBT Awareness and Trans Awareness
For an in-depth look at the achievements of the Isaac Hitchen Project, take a look at the project evaluation here
National LGBT Hate Crime Partnership:

From June 2015 to April 2016, Lancashire LGBT, together with another 29 LGBT organisations across England and Wales, was part of the National LGBT Hate Crime Partnership: an initiative funded by the Equality and Human Rights Commission and facilitated by the National Consortium of LGBT Voluntary and Community Organisations. Our contribution was part of a National Programme of training and skills development to increase awareness and knowledge of local, regional and national LGBT hate crime reporting mechanisms.
We delivered hate crime awareness training to a range of organisations including the Crown Prosecution Service, Witness Service and Lancashire Police.
NHS Fylde & Wyre CCG – LGBT Engagement Project: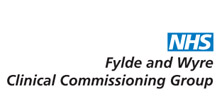 In 2015, Lancashire LGBT and UR Potential were funded by NHS Fylde & Wyre Clinical Commissioning Group to deliver a 'targeted hard-to-reach engagement project' aimed at gathering the experiences of LGBT people accessing routine healthcare services in Fylde and Wyre. The aim of the project was to increase GPs' understanding of LGBT issues and improve healthcare service provision for LGBT people by developing a specific LGBT Charter of Values for GP Practices.
Click here to download the report
Healthwatch Research Projects:


Throughout 2015, Lancashire LGBT conducted pieces of consultation and research on behalf of Healthwatch Blackburn with Darwen and Healthwatch Lancashire. Both pieces of research involved consulting with LGBT people to gather their experiences of accessing health and social care services in Blackburn with Darwen and wider Lancashire, respectively. These pieces of research have been instrumental in highlighting and tackling the health inequalities and barriers to accessing health and social care services experienced by LGBT people in Lancashire.
Both research reports are freely available to read online. To take a look at the Healthwatch Blackburn with Darwen report, you can click here. And for the Healthwatch Lancashire research, please click here.
Awards for All – Schools Out: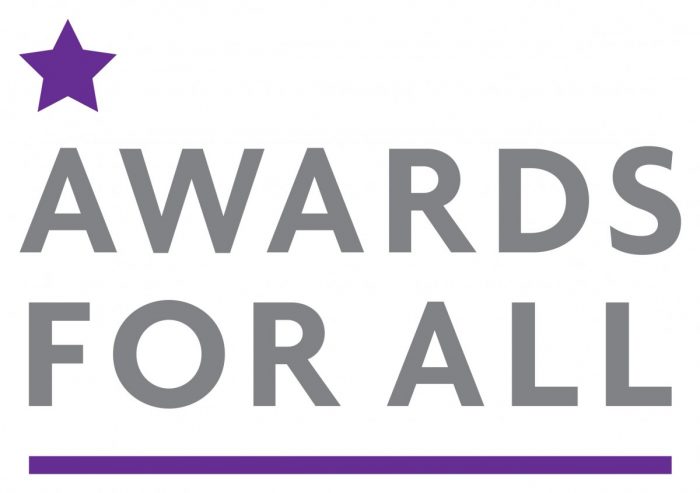 Schools Out was a pilot project funded by Awards for All to raise awareness in schools across Lancashire about the issues children, young people (who identify as Lesbian, Gay, Bisexual or Transgender or who are questioning their identity) and their families face. The project employed a sessional worker to go into schools across the county to support them in creating positive strategies to tackle homophobia and transphobia.
8 training sessions were delivered to 6 schools for 169 staff and 440 pupils. Click here to read the evaluation of this project
Hidden Histories: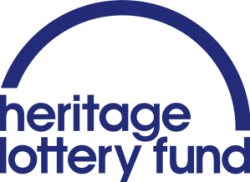 In 2012, Lancashire LGBT and Lancashire Archives were awarded funding from the Heritage Lottery Fund to work with volunteers to research, map and celebrate East Lancashire's LGBT past, present and future. This innovative project culminated in the development of an interactive tour of Burnley's rich LGBT history and was even endorsed by Sir Ian McKellen!
"I wholeheartedly support the application to the Heritage Lottery to help fund the proposed project to uncover the LGBT heritage of Burnley, which happens to be my birthplace. The uncovering of individual and collective experience, which would allow people to feel they belong to a genuine community, would benefit them, of course, and society as a whole" – Sir Ian McKellen
For more information about Hidden Histories, including the interactive tour and archive of materials, take a look at the website – www.lgbthiddenhistory.co.uk
Preston Information Project:

Between 2012 and 2013, Lancashire LGBT was funded by Preston City Council to deliver the Preston Information Project. This successful project involved hosting a weekly drop-in service for LGB&T people in Preston to access information and support from a specialist LGB&T Outreach worker. Additionally, the project enabled our worker to conduct 33 outreach sessions in local LGB&T venues and distribute approximately 4000 LGB and/or T specific leaflets and resources to venues and organisations across the city.