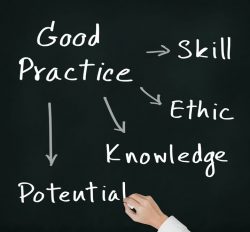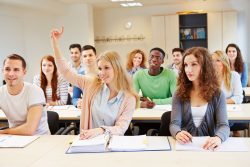 We offer a range of training packages tailored to your needs and  relevant to your sector. We have worked with a wide range of service providers including schools, G.P. practices,  criminal justice organisations  and other health and social care providers:
Trans/Gender Identity Awareness:
Trans/Gender Identity Awareness is the most popular training package that we offer. The session is three hours in duration, including a short break.
At the end of the training, delegates will:
Understand the spectrum of trans and gender identity and the impact on people's lives as well as accessing services
Understand when gender identity issues are relevant when working with trans people (and when they may not be)
Be able to work confidently and sensitively with trans people
Be up-to-date with recent policy and best practice guidelines in your sector and recognise how they apply to working with trans people
Have a clear understanding of the Equality Act and the Gender Recognition Act and how and when they are relevant in your work
This training is CPD accredited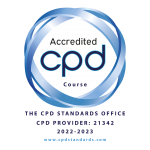 Feedback received:
Absolutely fantastic training – everyone should do it!!  It really helped me to get a better understanding of things and now I feel more confident.
Trainer was so knowledgeable and delivered to us as though he understood the challenges we may have, or lack of understanding. Very helpful.
Lewis Turner's knowledge on this subject is fantastic and this course was engaging and valuable.
Very interesting I liked that it was interactive and the videos a good mix to keep you interested.
Fantastic training.  I have learned so much from this.  Thank you to the trainer who was excellent.
Interesting course and I wish I had completed this previously. I have never completed training like this before.
LGBT Awareness:
The session is usually 3 hrs in duration but the timing can be changed according to your needs.
Many service providers request this training to gain a better understanding of the barriers which LGBTQ+ people may experience when accessing their services. Much of the evidence we draw upon for these sessions is based on up-to-date research findings including research we have conducted locally with LGBTQ+ people. We can offer this as full day or half day sessions.
At the end of the training, delegates will:
Have a greater awareness of the issues affecting lesbian, gay, bisexual  trans and queer/questioning people
Have increased confidence in engaging and supporting LGBTQ+ people
Have a strong understanding about the barriers which LGBTQ+ people may experience when accessing your service
Begin to develop ideas around how you can improve the services that you deliver to LGBTQ+ people
"The trainer was knowledgeable with excellent presentation skills. The session was tailored to our needs."
"I thought I understood LGBT but I didn't appreciate how little I actually knew about the issues that the LGBT Community face. . . . I feel a lot more passionate about LGBT since the training."
For more information about our training click here to see our leaflet.
Or contact us to discuss how we can tailor a training session to your needs:
Telephone Dr Lewis Turner on  07788294993  or email: hello@lancslgbt.org.uk
Health & Social Care Providers:
Health and Social Care providers- for both Adults and Children and Young People
We regularly deliver training to health and social care providers, for example:
Social workers (training is compatible with the Professional Capabilities Framework)
Review assessment and support officers (who assess for services)
Community support workers who support people in their own homes (learning disability, physical disability, mental health service etc.).
Health Promotion workers (working in preventive health education with the public)
Shared Lives carers and workers
Managers of the above
People working with children and young people
Criminal Justice system
We regularly deliver training to student police officers for Lancashire Constabulary and we also provide Trans awareness training to staff in prisons and probation services.
G.P. Practices
We are increasingly asked to deliver LGBTQ+ awareness training for GP Practices. After training, delegates:
Understand how to reduce the barriers which LGBTQ+ people experience when accessing routine healthcare
Have a good understanding of the healthcare needs of LGBTQ+ people
Know how to support patients accessing gender identity services
Understand the treatment protocols and routine screening needs of trans people
Are familiar with best practice guidelines regarding LGBTQ+ patients
For more information about the training that we can offer to GP Practices, click here.