Did you know that LGBT people experience barriers to accessing services?
This can be due to:
perceptions among service users that service providers may not be friendly or understanding towards LGBT people
lack of knowledge of the needs of LGBT people by service providers
fear of homophobic, biphobic or transphobic discrimination.
Lancashire LGBT can help you to create a positive and productive environment for your employees and reduce barriers for your LGBT service users.
The Lancashire LGBT Quality Mark is a quality assurance programme for service providers. First introduced in 2015, the Quality Mark was developed as an updated version of the former Navajo LGBT Charter Mark. The programme is designed to assist service providers to help measure how well the needs of lesbian, gay, bisexual and trans service users, volunteers and staff are being met.
---
Lancashire LGBT Quality Mark holders can benefit in a variety of ways including:
A named contact at Lancashire LGBT for ongoing support or queries
Updates on changes to legislation and best practice guidelines
Access to resources and practical support
A reduction in barriers that LGBT people experience when accessing your service
The right to display the Quality Mark logo on your e-mail signatures, website and other publicity materials
For more information about the Lancashire LGBT Quality Mark, please click here to read our Quality Mark information leaflet.
______________________________________________________________________________________________
Quality Mark FAQs
WHAT IS THE PURPOSE OF THE LANCASHIRE LGBT QUALITY MARK?
The Lancashire LGBT Quality Mark helps service providers demonstrate to service users and also to staff and volunteers that the organisation has taken steps to improve their services for LGBT people. This helps to reduce the barriers which LGBT people often experience when accessing services.
WHAT KIND OF ORGANISATIONS CAN APPLY?
The Quality Mark is open to voluntary and community sector and public sector organisations including GP surgeries in Lancashire (this includes Blackpool and Blackburn with Darwen), and potentially some private sector organisations such as solicitors, private care homes, counsellors and funeral directors.
HOW MUCH DOES IT COST TO APPLY?
Organisations can use the self-assessment audit tool for free. If they wish to then submit their self-assessment to us to check and identify improvements that need to be made, the charge is £300 for the assessment including the development of an action plan.
HOW LONG DOES IT TAKE TO GET THE QUALITY MARK AWARD?
This varies according to the size of the organisation and the influence/seniority of the employee leading on the process. For example, an  organisation may need to make changes to key policies in order to satisfy the criteria for being awarded the Quality Mark, which in some large organisations, can take some time to be ratified.
WHAT HAPPENS IF OUR ORGANISATION DOES NOT PASS THE ASSESSMENT?
The assessment is not a test or an exam and organisations do not simply 'pass' or 'fail'. If an organisation does not meet the essential criteria for the Quality Mark award, Lancashire LGBT will award the organisation "Working Towards" status and create a bespoke action plan to assist it in making the changes required to achieve the full award.
HOW LONG IS THE QUALITY MARK VALID FOR?
If an  organisation has submitted an assessment and is in the process of  making changes agreed as part of the action plan, it  will be awarded 'Working Towards' status which is valid for up to two years.
The Quality Mark award once achieved will be valid for three years. After three years, the organisation will be invited to renew its Quality Mark status. This may involve a small renewal fee and a short assessment review to ensure that the organisation has kept to up to date with any changes to legislation or best practice in relation to LGBT people.
______________________________________________________________________________________________
Current Quality Mark Award Holders:
---
Adelaide Street Family Practice incorporating Harris Medical Centre  ("Working Towards" status)

This is one of the largest and well established GP surgeries in Blackpool, serving over 11,000 patients from the Adelaide Street (Central Blackpool) and Kentmere Drive (Mereside) surgeries. The team includes four full-time GPs, a paramedic practitioner, practice pharmacist, four senior nurses and three health care assistants. It is a member of Blackpool Central West Primary Care Network.  
St Paul's Medical Centre, Blackpool    ("Working Towards" status)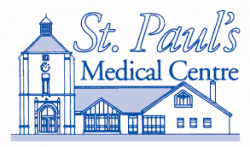 St Paul's Medical Centre is on Dickson Road. It is a member of Blackpool Central West Primary Care Network.
South King Street Medical Centre, Blackpool  ("Working Towards" status)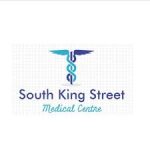 The South King Street practice dates its history back to at least 1886. It is now a member of Blackpool Central West Primary Care Network.  
Spring Into Action CIC   ("Working Towards" status)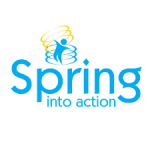 Spring Into Action is a Community Interest Company  whose vision is of an inclusive society where people with learning disabilities can fully participate. It does this by providing opportunities for people with learning disabilities to participate in activities, volunteer within services and find employment. It provides quality, inclusive services such as Meet'N'Match, and works in partnership with other service providers to run regular sessions that allow service users opportunities to flourish and achieve their potential.
Child Action North West  ("Working Towards" status)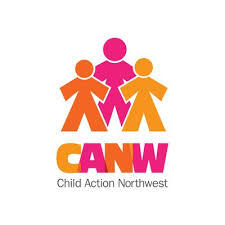 Child Action North West (CANW) offers a comprehemsive range of services with the aim of improving the lives of children and young people, families and communities so that they can lead positive, healthy and meaningful lives. Services are based entirely on individual needs.
CANW has been in existence for over 130 years since the founding of Blackburn Orphanage in 1886. Many of the issues that caused children to be placed there still exist today, and this is why CANW continues to evolve to meet the needs of children and young people, families and communities.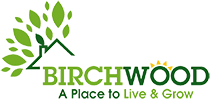 The Birchwood Centre in Skelmersdale works with vulnerable Young People aged from 13 to 25 to prevent homelessness and improve well-being. Birchwood  also provides supported accommodation, delivers mediation, training, and support in moving on. The charity last year won a national GSK IMPACT Award for excellence in improving people's health and well-being.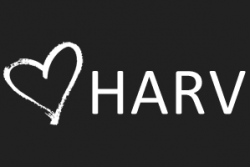 HARV stands for Hyndburn and Ribble Valley, and this organisation provides individuals, families and communities in those areas with support and knowledge about domestic abuse. HARV provides professional and high quality support and services to people experiencing domestic violence.
Inspire (CGL) Substance Misuse Services Lancashire

Inspire provides all aspects of drug and alcohol treatment, including open access, structured treatment and referral to Tier 4 rehabilitation. Inspire's aim is to promote recovery from addiction and dependence and to support people to make positive changes to their lives.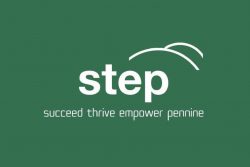 STEP works throughout Pennine Lancashire, supporting people that may be experiencing a number of physical, social and mental health issues, helping them to find the right support. Their partners include Change Grow Live and Red Rose Recovery. The STEP service was set up to support people who regularly attend the Emergency Department due to the complex nature of the issues they face.
SafeNet Domestic Abuse & Support Services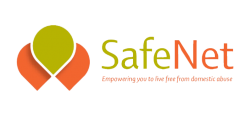 SafeNet provides safe refuge and https://penninestep.org/support services for victims of domestic violence and abuse across Lancashire. It is a registered charity and is part of The Calico Group.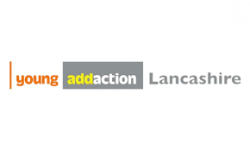 Young Addaction Lancashire is a young people's substance misuse service for under 25's, with bases in Preston, Burnley and Lancaster. Their work covers all drugs and alcohol, and is undertaken mainly through one-to-one sessions, but also via group sessions and outreach. They have recently appointed a Young People's domestic abuse support worker for Central Lancashire
Age UK Lancashire   ("Working Towards" status)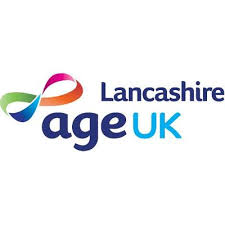 Age UK Lancashire is a county-wide charity working with, and for, older people. It aims to promote independence, enhance health and well-being and enable older people to access the information they need to make informed decisions about their lives.
Lancashire Mind   ("Working Towards" status)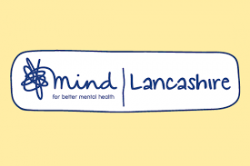 Lancashire Mind is an independent charity based in Chorley but working across the county, in partnership with other organisations, to help people in Lancashire to be aware of, value and take care of their mental health.

Community Futures aims to promote and develop social, economic, cultural and community activity in Lancashire, working through voluntary groups and in partnership with public authorities. Based in Fulwood, Preston but working across the whole county, the organisations supports, develops and empowers local communities in a number of way such as  helping to secure grant aid and statutory funding for communities to improve their physical and social environment , providing the right information to community groups that need to know how to maintain or develop services , and delivering a broad range of training to give community groups, voluntary organisations and individuals the confidence to make changes for themselves or the people they help.

Active Lancashire is the County Sports Partnership for Lancashire. It aims to bring partners together to create healthy lifestyles through Sport and Physical Activity. Active Lancashire partners include local government, sport governing bodies, police, education, the health sector, and volunteering and media partners. Partners are committed to working together to increase the number of people participating in sport and physical activity across Lancashire.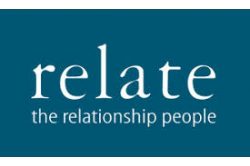 Relate is the UK's largest provider of relationship support. Every year it helps many people of all ages, backgrounds and sexual orientations to strengthen their relationships.  Relate Lancashire offers over 8,000 hours of counselling per year to individuals, couples and families from a number of offices across Lancashire.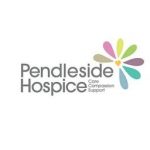 Pendleside Hospice in Reedley, near Burnley, exists to promote and enhance quality of life for people with life-limiting illnesses, their families and carers; by delivering specialist and holistic palliative care, which addresses their individually assessed physical, psychological, social and spiritual needs.
Pendleside's services include the Inpatient Unit, Day Services, Outpatients, Hospice at Home, Dementia Support, Complementary Therapies, Family & Carers' Support, and Bereavement Support.
Lancashire Wellbeing Service    ("Working Towards" status)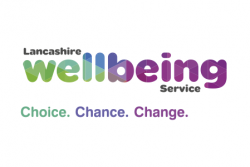 The Lancashire Wellbeing Service offers support to adults who have low level emotional health, lifestyle or social issues or long term health conditions. It's a free service and can offer up to 8 sessions over a 3 month period, with the aim of reducing dependency and creating positive behavioural change.
NHS Chorley & South Ribble Clinical Commissioning Group and NHS Greater Preston Clinical Commissioning Group   ("Working Towards" status)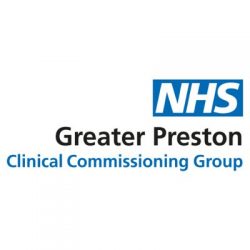 These Clinical Commissioning Groups plan, organise and buy a range of healthcare services for people in their catchment areas. They are part of the NHS and are run by local healthcare professionals.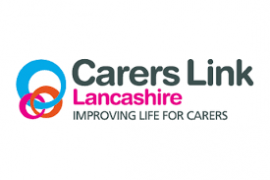 Carers Link Lancashire is an independent registered charity whose aim is to support unpaid carers across the boroughs of East Lancashire. According to the 2011 census, there are over 42,000 carers in East Lancashire. The purpose of the organisation is to provide person-centred and holistic
support and services to unpaid carers and indirectly to the people they care for, across East Lancashire, by provision of information, training and support; and to raise public awareness in all aspects relating to carers and caring.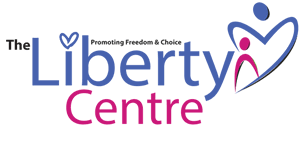 The  Liberty Centre in West Lancashire works in the field of domestic violence/abuse.The Liberty Centre's current services include support for both female and male victims of domestic abuse and children & young people aged 8-25 in domestic abuse situations; a refuge offering temporary emergency accommodation; a drop-in from a town centre base in Ormskirk; confidential counselling; group recovery programmes; training courses; and a 24 hour emergency telephone helpline.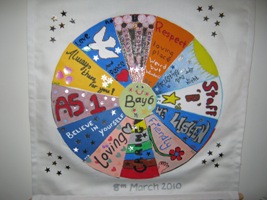 The Bay 6 project  in Leyland is a safe, friendly and appropriate environment in which young people are supported, enabled and empowered to prepare for independent living. Staff at Bay 6 support young people to find appropriate accommodation for moving into outside of the project. Project workers  work with the young people individually to identify their support needs, and, based on this, develop support plans to ensure they are meeting their individual goals and working towards moving them on from the project into accommodation suitable for their needs.
Barnardo's Building Better Opportunities

Barnardo's is working as part of a Lancashire-wide partnership of organisations delivering the Invest in Youth project. 'Invest in Youth' is one of Lancashire's 'Building Better Opportunities' projects, funded by the Big Lottery Fund and European Social Fund.
Invest in Youth is a project supporting, engaging and inspiring Lancashire's most disengaged young people. Barnardo's cover the Lancaster & Morecambe and Preston areas under this project, which targets 15-24 year olds who are unemployed or economically inactive with multiple social, emotional and economic barriers. The aim of the project is to support young people to access positive opportunities and provide access to education, work or training.
Barnardo's Lancashire Young Carers' service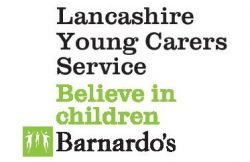 This service supports Young Carers under the age of 18 who are significantly affected by caring for someone with a physical disability, mental health problem or/and drug and alcohol problem. The Young Carers have a named worker who is there to support them and provide information and advice.
They offer one to one work: being sensitive, listening, caring, respecting the young carers and offering support around their caring role. Young carers are supported to visit services and to take control of their decisions , meeting them where they feel comfortable to talk. The sessions may cover topics such as self-esteem, confidence, relationships, decision making, education, employment, training, health and personal safety.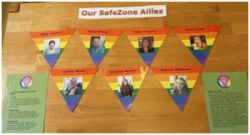 Include Me 2 provides family support for children and young people with Special Educational Needs and disabilities. The project operate after school and evening groups, weekend activities, school holiday play schemes and residential weekends away. The three services offered are Lancashire Break Time, the Participation Service  and the Independent Support Service.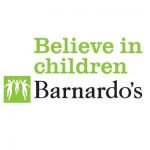 Barnardo's Moving On service offers a range of services to young people in housing need. These include supported housing sites in preston, Lancaster and Morecambe; supported lodgings in Lancaster, Wyre and Fylde; Preston Nightstop emergency accommodation; and homelessness prevention and advocacy work.
West Lancashire Council for Voluntary Services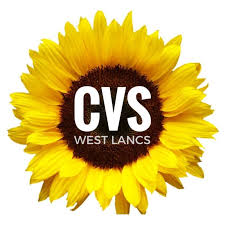 West Lancashire Council for Voluntary Services is is the key infrastructure organisation for voluntary and community groups in West Lancashire.
Its main activities are:
Providing information and support to voluntary organisations
Helping local people to set up and develop voluntary and community groups, and network with other organisations
Representing voluntary and community groups to statutory and other organisations, and partnerships
Brook Lancashire    ("Working Towards" status)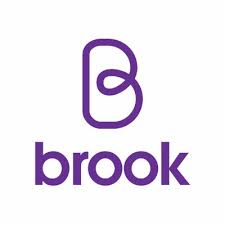 In Lancaashire, Brook provides services to young people in Blackburn and Burnley.
The organisation provides sexual health and wellbeing services for under-25s. Brook's overall aim is to 'ensure that all children and young people have access to high quality, free and confidential sexual health services, as well as education and support that enables them to make informed, active choices about their personal and sexual relationships so they can enjoy their sexuality without harm'.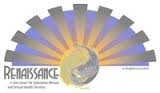 Renaissance is a leader in the delivery of substance misuse and sexual health services. The service offers a range of substance misuse and sexual health activities for adults, young people and their families in Lancashire.  Services offered include:
Non clinical, coordinated and specialist support for individuals who are living with and/or are affected by HIV and Hepatitis C, individuals affected by sexual violence including sex workers and male victims, the LGBT community, populations at high risk of poor sexual health e.g. sex workers and men who have sex with men,  aiming to contribute to the reduction of undiagnosed HIV/BBV and STIs and to provide harm minimisation and education to identified risk groups.
60 second rapid HIV testing service and supports events such as National HIV Testing Week.
Harm reduction initiatives such as dry blood spot testing, chlamydia screening, condoms and  needle exchange facilities are provided for service users, both sexual health and substance misuse.
One to one and group support for LGB and T community.
Counselling service.

Glenroyd Medical is a PMS (Personal Medical Services) innovative family practice established since 1951, which serves over 15,500 patients.  They have a main and branch surgery, located in central and the north of Blackpool. The Practice is a "training practice" and is accredited to ensure that the highest standards are maintained in the training of junior doctors and students.  The training doctors spend 4-12 months with the practice to gain experience and training.
They have an established Patient Participation Group, which includes a selection of patients, and practice staff who meets at regular intervals to discuss service improvement.
The Practice Reception Manager, Mrs Angela Powell, has worked hard to ensure that the Practice achieved the LGBT Quality Mark.
Lancashire Care Foundation Trust – Contraception & Sexual Health (CaSH) Service  and Corporate Human Resources

In Blackburn with Darwen areas, Lancashire Care Foundation Trust provide an integrated sexual health service (contraception , genito-urinary medicine (GUM) and psychosexual services (sexual and relationship help) together with complex sexual health for all residents of Blackburn and Darwen.
For North, East and Central Lancashire areas, LCFT provides integrated sexual health services for contraception and GUM for people under the age of 25 and has dedicated clinics.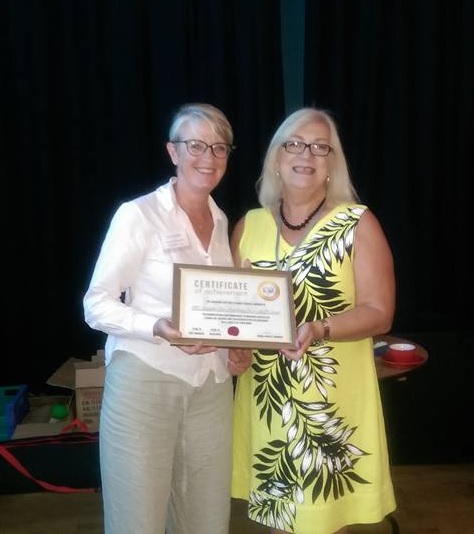 LCFT also provides an HIV treatment and care service for Preston.
LCFT Sexual Health services work in partnership with Brook for both area groups and also with Healthier Living who provide HIV social care and work with men who have sex with men in public sex environments.
Health promotion, Chlamydia screening and condom distribution schemes are provided as well as training for other organisations and sexual health and primary care staff.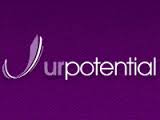 URPotential is a Community Interest Company which was launched in 2010 with a key aim to develop the capacity of local communities with particular emphasis on improving outcomes for children, young people and families, through volunteering and development opportunities. They work with communities to support them to achieve their full potential along with their families and have healthy, safe, happy and prosperous lives through opportunities within their communities through volunteering and capacity building approaches. They recognise that supporting communities, parents, carers and families is key to achieving this. Their areas of work are: Volunteering, Training, Research and Consultancy, Direct Delivery of Youth-work. They have a number of youth groups – LGB&T, LGB&T Family support group, Girls, Art, Gardening, Blackpool Youth Voice, Young Ambassadors & Youth Action Teams. They work in partnership with many third sector organisations, the private sector & statutory services. They are an accredited Centre for AQA, ABC, Open Awards and Mentoring and Befriending Foundation.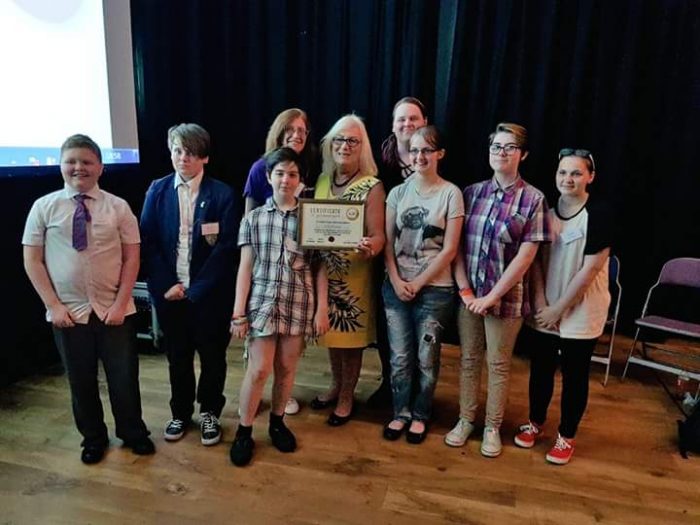 They  provide LGBT young people across the Fylde Coast with one to one support, group support and family support. They worked in partnership with Lancashire LGBT to research health provision for the LGBT community across Fylde & Wyre.
URPotential is quite unique in that their LGB&T provision is needs-led by the young people. It is co-designed by young people for young people. They are the only organisation across the Fylde Coast that delivers LGB&T provision for 13 to 25 year olds & the only organisation that offers family support.
They have supported LGB&T young people for a number of years with very limited funding. They have a dedicated qualified youth & community worker working with our LGB&T young people with 20 years of experience in this field. They are available out of hours for young people – they don't switch off at 5.00pm on a Friday.
They have recently begun to offer  offer the same provision for LGB&T young people across Fylde & Wyre as well as Blackpool.
Feedback about the Quality Mark:
"The Quality Mark underpins all our work be that with clients their families or our staff team. It has changed our policies and procedures and our staff induction. This also supported our Investors In People award. This is a very prestigious Quality Mark that we are proud to be the recipients of. " – U R Potential
"We have had positive feedback from patients. And having the quality mark on our paperwork and website this shows to any potentially new patients that we are accredited to having this mark and this will make us more approachable to the LGBT community. " – Glenroyd Medical Practice