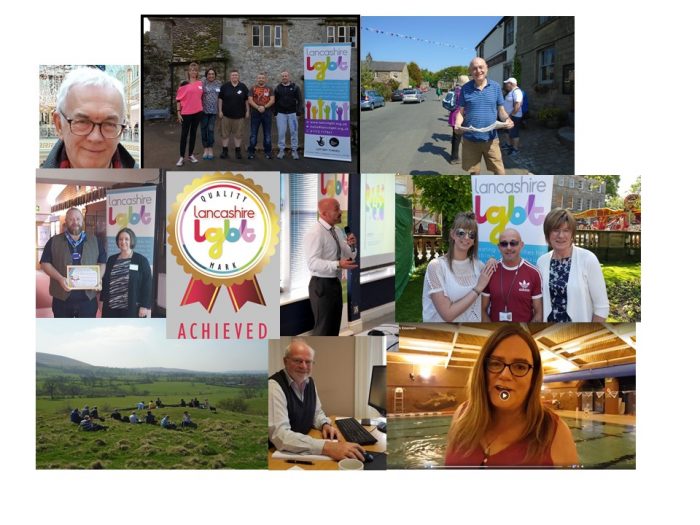 We are a registered charity working across Lancashire (including Blackburn with Darwen and Blackpool) for Lesbian Gay Bisexual and Trans (LGBT) people. Our aim is to support LGBT people in Lancashire to be happier, healthier and well connected.
Our Vision
To ensure Lancashire is a place where, regardless of sexual orientation or gender identity, all are able to be safe, fully participate in all aspects of community life, feel a sense of pride and belonging and know that their contribution is celebrated, shared and inspiring to others.
"Fairness, equality and access for all. Celebration of our identities without question."
Our overall objectives are:
1. Supporting LGBT people:
2. Building Partnerships and Creating Allies and Champions
3. Improving the Quality of Support Delivered to LGBT People:
We are inclusive of all people on the Lesbian Gay Bisexual Trans+ spectrum.
Our work includes the following activities:
Providing a Support and Information service
Delivering social and support opportunities for LGBT people
Supporting professionals in organisations to reduce the barriers that LGBT people experience when accessing services
Influencing decision making to ensure that LGBT people are included in strategies and planning of services
Delivering key research projects that underpin the need for policy change
Raising awareness of the needs of LGBT people by delivering training

Hosting a satellite clinic for

Leeds Gender Identity Service
Annual Report
To take a look at our annual report for 2019-20 please  click this link: Lancashire LGBT 19-20 EOY Audit.