Our Lancashire LGBT Quality Mark event for 2018-19 was held at Preston Grasshoppers RUFC on 28 March, and a record 17 organisations  this year received their certificates this year – six for reaching "Working Towards" status and eleven reaching "Achieved" status. The newly successful organisations, whose policies and procedures relating to LGBT staff and service users have been assessed by Lancashire LGBT, are as follows:
"ACHIEVED STATUS"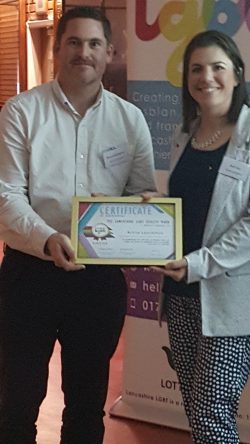 Active Lancashire. Active Lancashire is one of 43 sport partnerships operating across England. It is a County Sports Partnership, and the key bridge between local and regional sports networks. Through its work it aims to bring partners together to create healthy lifestyles through Sport and Physical Activity.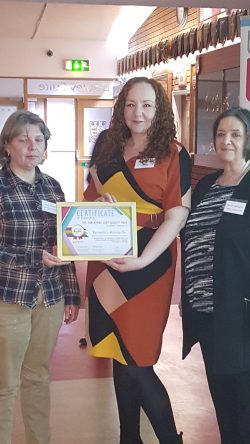 Barnardo's Moving On. This Barnardo's homelessness project provides supported accommodation for young people aged 16 – 21. These services are open to children in care and to young people who are leaving care who are not quite ready to live independently. The services are also open to young people facing homelessness, or in unsuitable accommodation.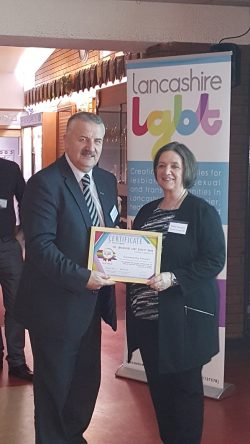 Community Futures. Community Futures supports, develops and empowers local communities in various ways; these include helping to secure grant aid and statutory funding; advising about writing tenders; and delivering training related to things such as governance, contract negotiation and volunteer management.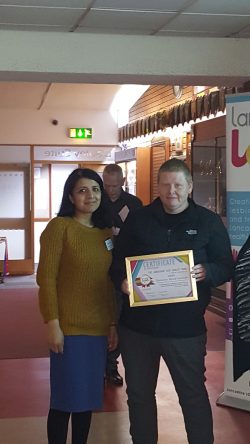 HARV Domestic Abuse Services. HARV stands for Hyndburn and Ribble Valley, and this organisation provides individuals, families and communities in those areas with support and knowledge about domestic abuse. HARV provides professional and high quality support and services to people experiencing domestic violence.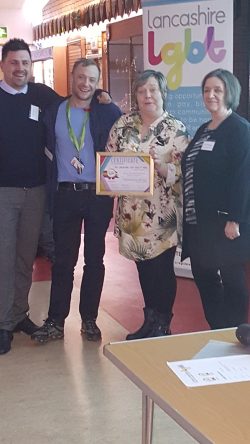 Inspire (CGL) Substance Misuse Services Lancashire. Inspire provides all aspects of drug and alcohol treatment, including open access, structured treatment and referral to Tier 4 rehabilitation. Inspire's aim is to promote recovery from addiction and dependence and to support people to make positive changes to their lives.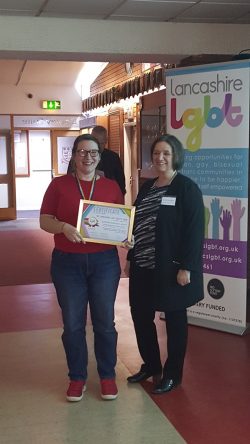 SafeNet Domestic Abuse & Support Services. SafeNet provides safe refuge and support services for victims of domestic violence and abuse across Lancashire. It is a registered charity and is part of The Calico Group.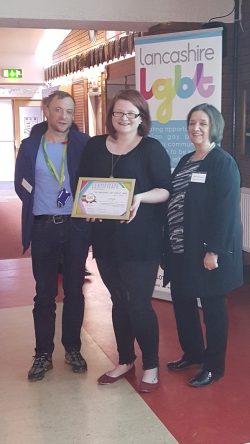 STEP.  STEP works throughout Pennine Lancashire, supporting people that may be experiencing a number of physical, social and mental health issues, helping them to find the right support.  The STEP service was set up to support people who regularly attend the Emergency Department due to the complex nature of the issues they face.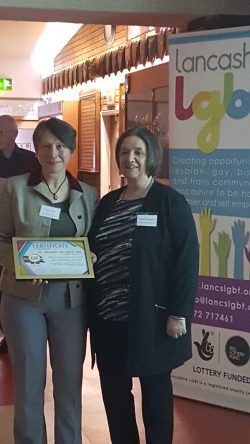 West Lancashire Council for Voluntary Service. West Lancs CVS is the key infrastructure organisation for voluntary and community groups in West Lancashire. Amongst its varied activities it facilitates the West Lancs Mental Wellbeing Network, sets up Community Food Growing initiatives and provides information to support Carers.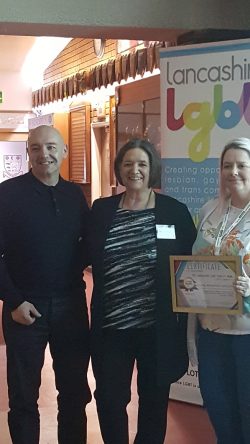 Young Addaction Lancashire. Young Addaction Lancashire is a young people's substance misuse service for under 25's, with bases in Preston, Burnley and Lancaster. Their work covers all drugs and alcohol, and is undertaken mainly through one-to-one sessions, but also via group sessions and outreach. They have recently appointed a Young People's domestic abuse support worker for Central Lancashire.
The following two organisations were not able to attend the event but will be presented with their certificates separately:
The Birchwood Centre.  The Birchwood Centre in Skelmersdale works with vulnerable Young People aged from 13 to 25 to prevent homelessness and improve well-being. Birchwood also provides supported accommodation, delivers mediation, training, and support in moving on. The charity last year won a national GSK IMPACT Award for excellence in improving people's health and well-being.
Relate Lancashire.  Relate Lancashire provides relationship support to people of all ages, backgrounds and sexual orientations, and can help people even if they are not currently in a relationship. The organisation provides over 8,000 hours of counselling per year to individuals, couples and families across Lancashire.
"WORKING TOWARDS" STATUS: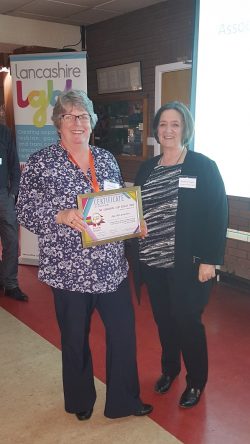 Age UK Lancashire.     Age UK Lancashire is a county-wide charity working with, and for, older people. It aims to promote independence, enhance health and well-being and enable older people to access the information they need to make informed decisions about their lives.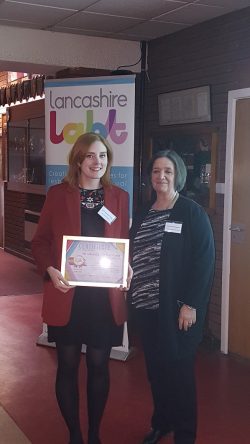 Lancashire Mind.    Lancashire Mind is an independent charity based in Chorley but working across the county, in partnership with other organisations, to help people in Lancashire to be aware of, value and take care of their mental health.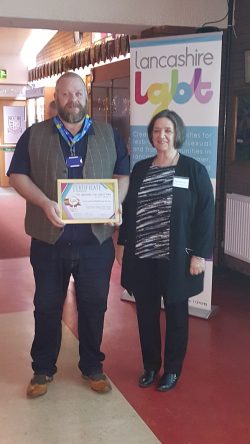 Lancashire Wellbeing Service.  The Lancashire Wellbeing Service is a free service which helps adults with low level emotional health, lifestyle or social issues, or long term health conditions. It's been funded by Lancashire County Council and delivered by a consortium of three charities: Age Concern Central Lancashire, N-Compass, and Richmond Fellowship.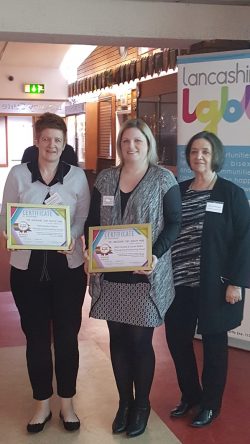 NHS Chorley & South Ribble Clinical Commissioning Group  and  NHS Greater Preston Clinical Commissioning Group.    These Clinical Commissioning Groups plan, organise and buy a range of healthcare services for people in their catchment areas. They are part of the NHS and are run by local healthcare professionals.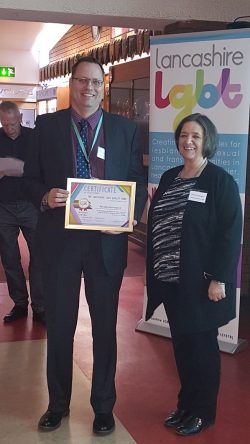 Pendleside Hospice.    Pendleside promotes and enhances quality of life for people with life-limiting illnesses, and their families and carers. The Hospice delivers holistic palliative care,  that addresses their individual physical, psychological, social and spiritual needs.