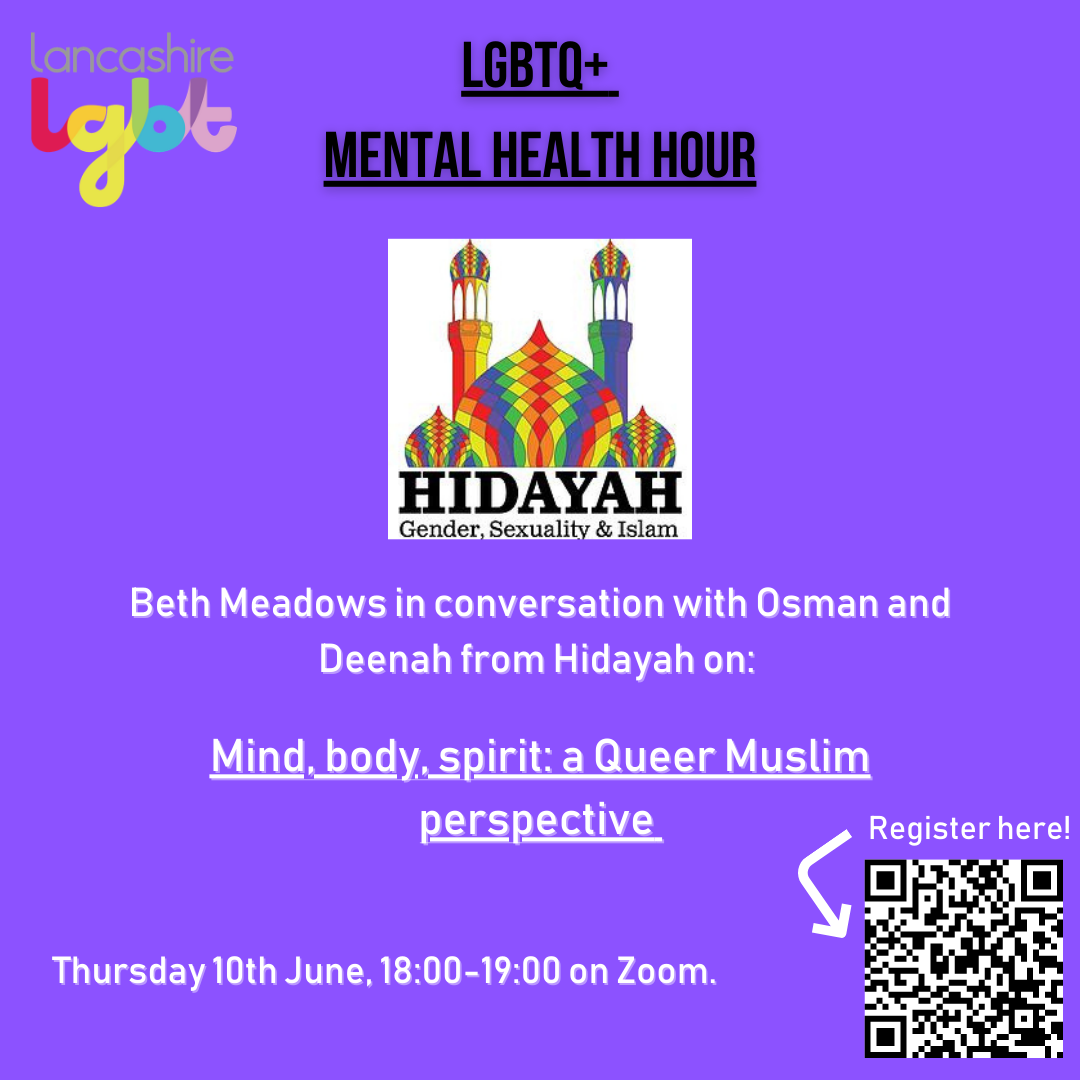 Lancashire LGBT has started a new Mental Health Hour series looking at how we as LGBTQ+ people can manage our mental health.
Our support worker Beth Meadows will host the conversation with Osman and Deenah from Hidayah on Mind, Body, Spirit: a Queer Muslim perspective.
Osman is the outreach volunteer for Hidayah, a charity which provides support and welfare for LGBTQI+ Muslims and education around the queer Muslim community to counter discrimination, prejudice and injustice.
Deenah is also a volunteer for Hidayah, and a proud Muslim lesbian. She is a fledgling journalist and believes strongly in empowering marginalised communities.
The event will take place on Thursday 10th June, 18:00-19:00 on Zoom. The recording will also be later uploaded to Lancashire LGBT's Youtube channel. A BSL interpreter will be present and subtitles will be included in the Zoom.
If you would like to attend the event, please register with this form: https://www.smartsurvey.co.uk/s/LGBTQMHH100621/ where you can suggest any questions you would like to be put to Osman and Deenah.