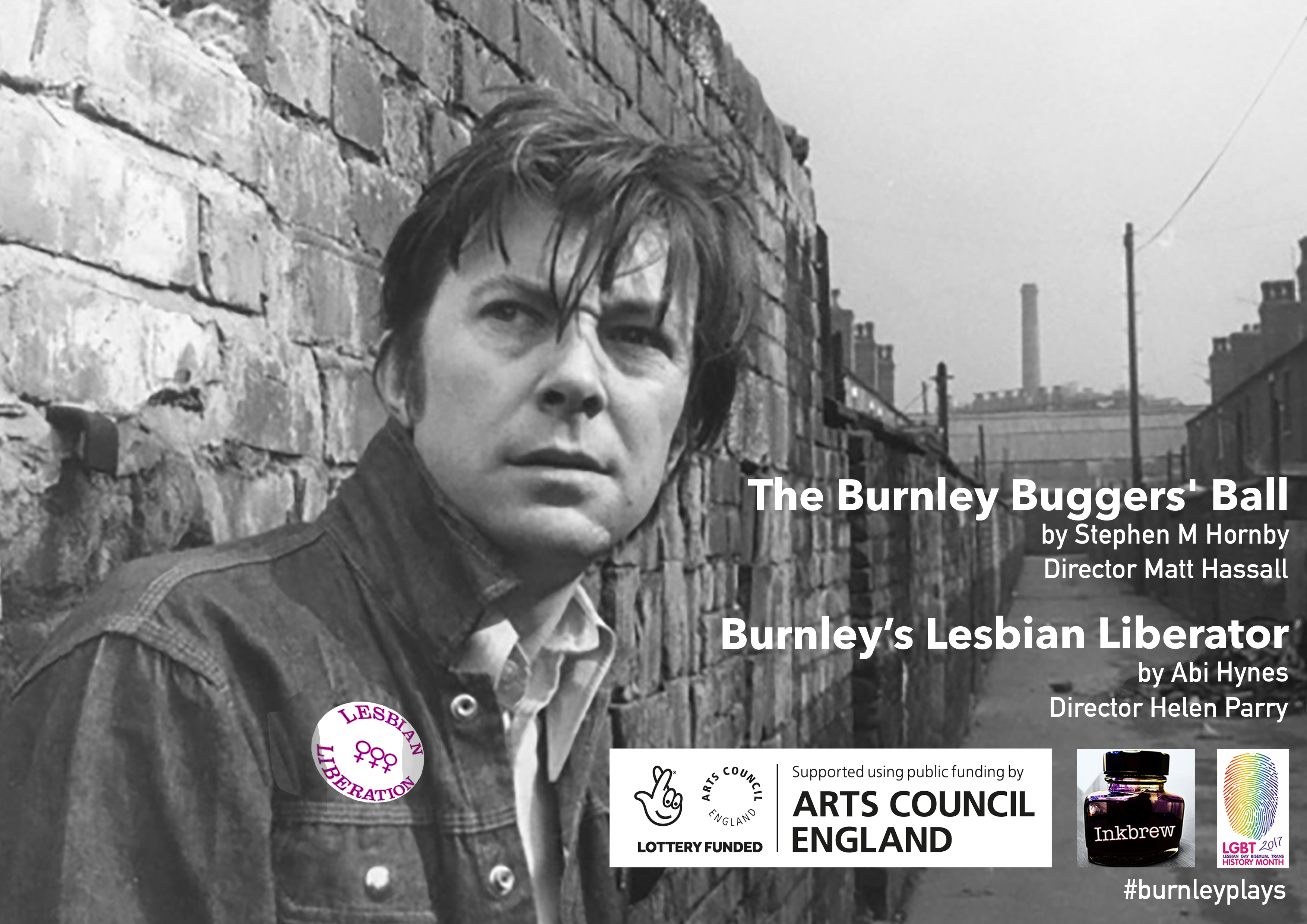 Two new plays about Burnley, the forgotten battleground for gay and lesbian rights – 18th and 25th February in Burnley, 24th february in Manchester.
In the 1970s, Burnley was the UK's battleground for gay and lesbian rights, with two ground-breaking public struggles at either end of the decade.  To mark the 50th anniversary of the Sexual Offences Act (1967), LGBT History Month has commissioned two brilliant new dramas from Inkbrew Productions to recreate this amazing forgotten history.  Both plays will be performed in February 2017 at the original sites of the events in Burnley and as a showcase in Manchester.
The two plays will be performed as a double bill created with professional actors, writers and directors working with volunteers and a series of local community partners:  Burnley Youth Theatre, Lancs LGBT, Burnley Mechanics, Burnley & Pendle Libraries and Hidden Histories.  This will be a unique collaborative project for Burnley and a first for LGBT History Month nationally.
The Burnley Buggers' Ball, by award-winning playwright Stephen M Hornby, tells the story of a transformative public meeting held at Burnley Central Library in 1971.  The meeting was about the right to open the first ever LGBT centre in old Co-Operative Society premises, and saw activists in London join forces with activists from the North West to take on the Establishment.
Burnley's Lesbian Liberator, by Abi Hynes, dramatises the political activism of Mary Winter, a bus driver sacked for nothing more than wearing a 'Lesbian Liberation' badge and unsupported by her trade union.  She fought back against her employers in 1978 using a network of women's groups across the UK, and staging a demo outside the Burnley Bus Station.
Click here to read more about these exciting performances.