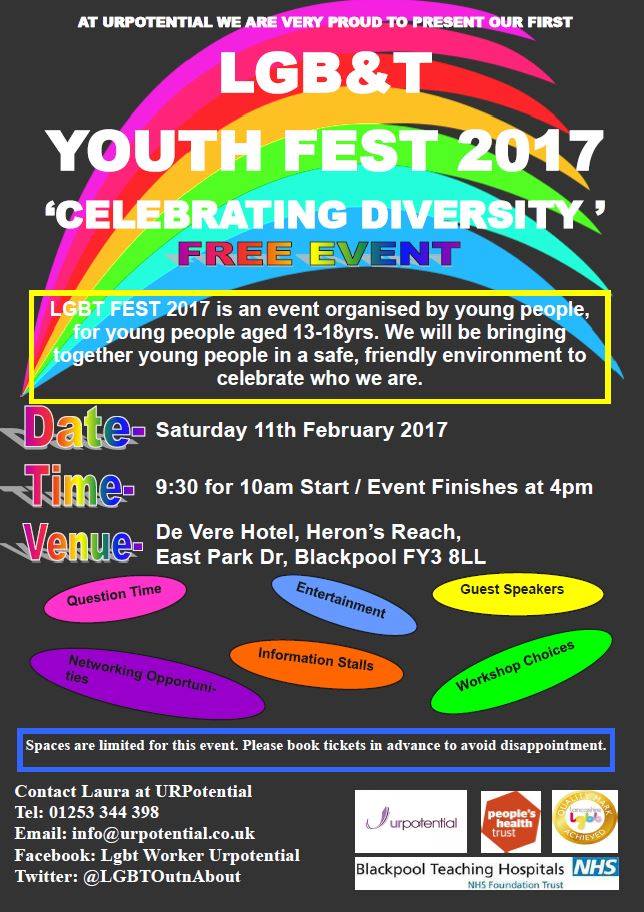 UR Potential are holding a conference in February funded by The People's Health Trust on 'Celebrating Diversity'. Exciting workshops, guest speakers, stalls, question time with guests and young people, networking, and entertainment from School of Street.
There are places for 1 worker per youth group/organisation who can bring up to 6 young people to the event. Please contact UR Potential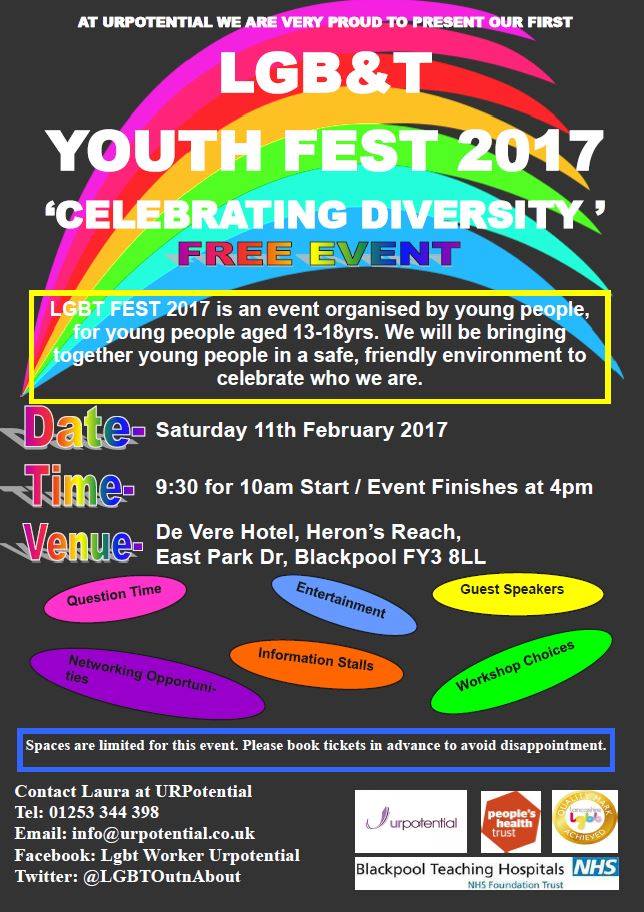 to book your place/s using the info on the Flyer….and please share the news!