Staff
Dr Lewis Turner
I am the Project Manager and I manage the team. My background and interests are in equality and diversity, criminal justice, education and health inequalities. I also have particular expertise in trans issues and deliver our trans training package. Contact me at LewisT@lancslgbt.org.uk
Travis Peters
As Project Development Officer, I am responsible for developing projects, activities and partnerships for Lancashire LGBT. I have particularly keen interests in training delivery, and improving services for LGB&T people in health, social care and educational settings. Contact me at TravisP@lancslgbt.org.uk
John Miller
I am the Monitoring Officer and deal with information and support enquiries as well as communications. My background and interests include working with LGB&T young people, LGB&T community development, LGB&T sport and community radio. Contact me at JohnM@lancslgbt.org.uk
Paul Fairweather
I am an associate of Lancashire LGBT and was the Project Coordinator for the Heritage Lottery-funded Burnley Hidden History project as well as the Schools Out project. I am currently working with primary and secondary schools across the county as well as working with organisations on developing the LGBT Quality Mark. Contact me at PaulF@lancslgbt.org.uk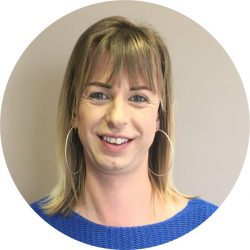 Leah Emerson
My secondment to Lancashire LGBT as Community Engagement Worker means it is my responsibility to increase awareness of the project and promote wherever possible the aims and objectives of the service.  Having worked within the 3rd Sector for nearly 15 years I hope I can bring additional skills to the team in order to improve the Health & Wellbeing of Lancashire's LGB&T Community.  Contact me at LeahE@lancslgbt.org.uk
Trustees
Stuart Rutlidge (Secretary)
I am proud to have been a part of Lancashire LGBT for a number of years, to see it grow to what it has become today, in the knowledge that the services and support it provides has had a positive impact on people's lives and look forward to continue my involvement in the future.
Denise Partington (Treasurer)
I invest my time, energy and expertise in Lancashire LGBT because I strongly believe that its work is an important contribution to the health and well-being of LGB&/orT people.
Ian Ashton
I became a Trustee because I value difference and feel that there is still a need to raise awareness and improve the lives of our LGB&T Community.
Darren Knight
I'm a Trustee for Lancashire LGBT because I genuinely believe that we must ensure that people should have access to the support that they need locally, on their doorstep, when they need it.
Lancashire LGBT influences, educates and informs individuals, services and decision makers in order to make that happen.
Jo Latham
I was really pleased to become a trustee of Lancashire LGBT because I was aware of the fantastic work the charity had been involved and wanted to contribute towards its future development. My professional experience has been in young people's services and being a trustee with Lancs LGBT enables me to utilise this experience, widening it to supporting adults.