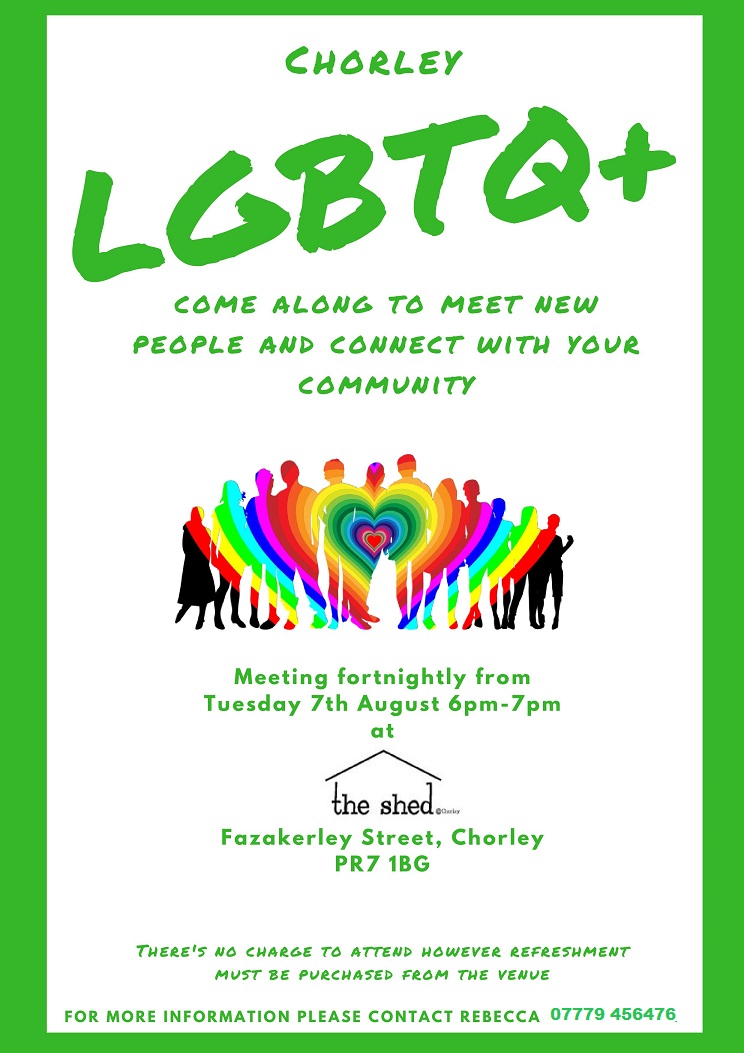 A new social group has just started in Chorley on alternate Tuesdays from 6pm – 7pm.  It's on this week. It's at The Shed, a small, relaxed cafe-bar in the town centre.
Free to attend, but you must purchase refreshments from the venue.
For more information please contact Rebecca on 07779 456476 (mainly working hours, or leave a voicemail).
This is an initiative from a community member, supported by Lancashire Care Foundation Trust.