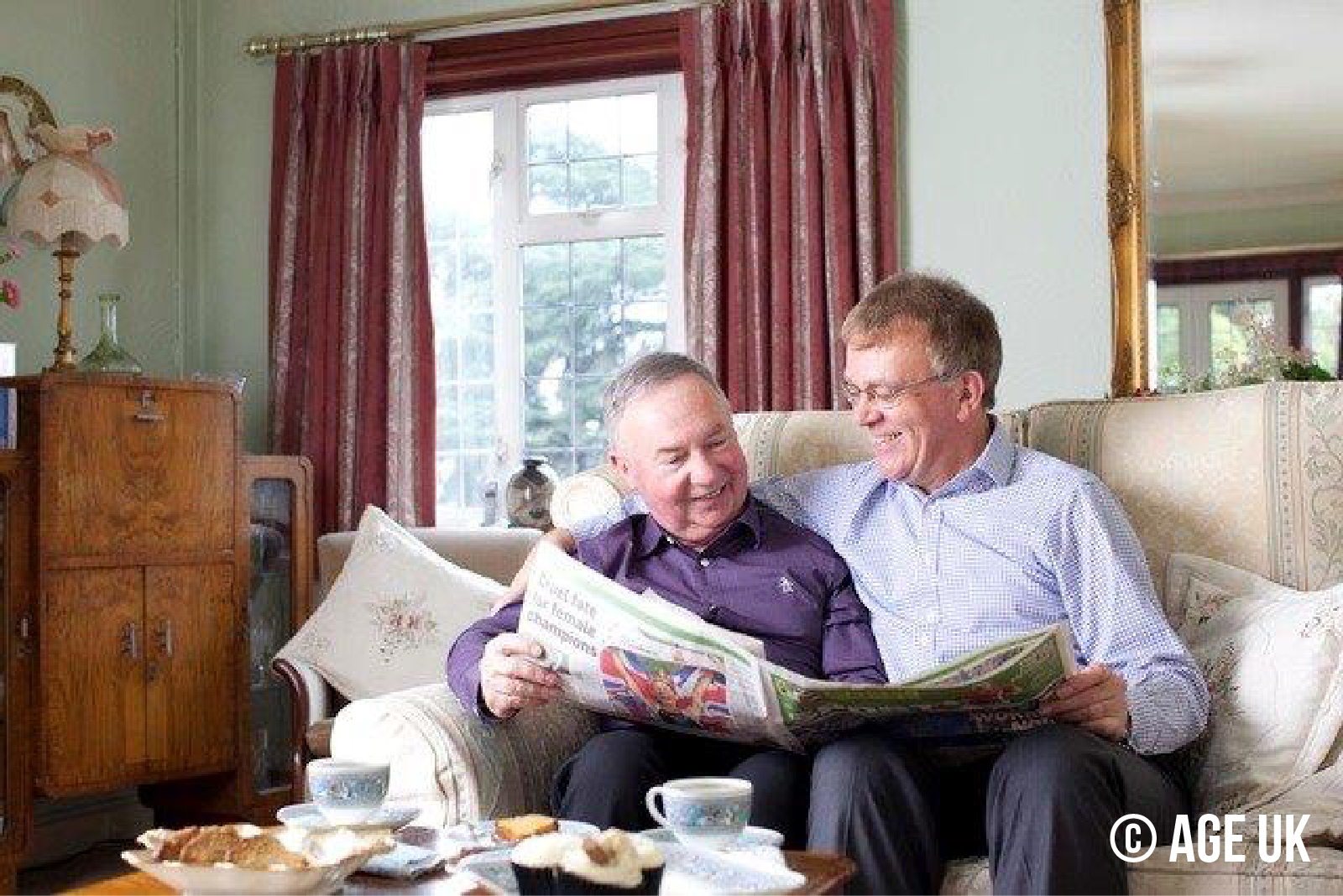 DO YOU IDENTIFY AS LGB AND/OR T? ARE YOU OVER 50? WE NEED YOUR VIEWS!
Lancashire LGBT and Age UK Lancashire are working together to gauge which services, if any, older LGB&T people in Lancashire are accessing and how appropriate they are to their needs. We are also aware that some LGB&T people may be feeling anxious about the support and care they may receive in later life. The feedback from this survey will provide evidence to help both organisations to plan and seek funding to ensure older LGB&T people in Lancashire are able to access appropriate, quality services in the future.
We would be very grateful if you could give us your views by clicking on the link below and by sharing the survey through your own networks.
http://www.smartsurvey.co.uk/s/LGBTWELLBEING/
All images used are the copyright of Age UK.